---
Classical Journal / Classical Venues / Classical World
The Harmony of Unity and Diversity
In March of 2017, the classical music landscape in Berlin became even more spectacular with the opening of a new, state-of-the-art chamber music hall in the heart of the city.
"We want to bring you close to extraordinary music of many different kinds, performed by some of today's finest musicians. And we want to do this in an intimate setting that will allow you to listen closely"
Daniel Barenboim and Ole Bækhøj, Founder and Director of the Pierre Boulez Saal
One Hall, Many Possibilities
The Pierre Boulez Saal was designed by star architect Frank Gehry in fulfilment of the visionary initiative of Daniel Barenboim. The concert hall is conceived as a flexible, modular construction that can be altered to suit the size of the forces on stage and the character of the music on the program.
The 360-degree audience space gives each visitor a unique perspective while ensuring an intimate and direct concert experience. Optimal sound quality is guaranteed through acoustic engineering by Yasuhisa Toyota. With a maximum of 682 seats, the space is adjusted to offer ideal conditions, whether there is a single soloist or a full chamber orchestra on the stage.
Read More
The Opening Season
Discover the highlights of the 2017 inaugural concert season at the Pierre Boulez Saal in Berlin.
Chamber Music Across Boundaries
The programming of the Pierre Boulez Saal is as impressive as its architecture, and it reflects the same balance of diversity and unity. Contemporary music is juxtaposed with traditional classical repertoire, and European music regularly yields the stage to the music from the Arab world. With conductor Daniel Barenboim at the helm, it is no surprise that the first season at Berlin's new concert hall was replete with the greatest contemporary performers, including living legends and rising stars. The newly founded Boulez Ensemble plays a key role in the programming of the hall.
Education Through Music
"The hall is named after the great French composer and conductor Pierre Boulez as an inspiration for the future, not only because of his music, but also because of his ideas. "Pierre Boulez always wanted to learn. He said if he did not regularly learn something new, he was unhappy", Ole Bækhøj, Director of the Pierre Boulez Saal.
The founding of the Pierre Boulez Saal went hand in hand with the establishment of the Barenboim-Said Akademie in Berlin. The new academy adheres to the guiding principle of education through music, which Daniel Barenboim pursued together with the late Edward Said in founding the West-Eastern Divan Orchestra in 1999. Students from around the Middle East come together at the Barenboim-Said Akademie in Berlin to study and perform side by side, following a curriculum that emphasizes not only music, but also cultural diversity and understanding in the broadest sense.
Book Tickets
Experience the Pierre Boulez Saal
Be among the first to get to know the Pierre Boulez Saal.
[rev_slider PierreBoulezSaal_hall]
Recommended Posts
21 Oct 2019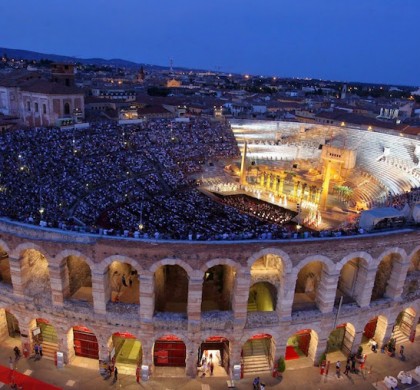 13 Jun 2018