---
Editor's Choice / Music Destinations
Nestled between the Swiss Alps in the most idyllic surroundings, the pastoral town Andermatt hosts an intimately charming and highly-anticipated festival from June 25 to July 1 – the Andermatt Swiss Alps Classics. With a stunning natural location boasting the Swiss landscape, the Andermatt Swiss Alps Classics presents an impressive summer program featuring performances by internationally renowned musicians. Access a rare personal encounter with the performing artists across four remarkable venues and discover the summer festival of a lifetime.
A Burst of Fresh Air in Artistic Intimacy
What ultimately sets the festival week apart is the accessibility of the artists and the close encounters in such mountainous tranquility. The Andermatt Swiss Alps Classics debuts for the first time in 2017 and this new festival prizing intimacy in the historic town of Andermatt becomes the ideal, if not perfect, place to enjoy a classical concert.
With such a phenomenal landscape, the alpine haven has captivated people from all over the world, which is no surprise as to why the best international musicians would choose to perform here as well. Award-winning pianist Igor Levit is this year's Chedi Andermatt Artist in Residence and he promises a unique concert experience. Artists at the Andermatt Swiss Alps Classics include the renowned Ronaldo Villazón, Olga Peretyatko, Chen Reiss, Isabel Karajan, Herbert Lippert, the Orchester der Wiener Akademie and more, including its very own Swiss Alps Ensemble consisting of six members with goals to expand their ensemble from the best European orchestras. Young rising musicians to look out for are also the talented Emmanuel Tjeknavorian and Maximilian Kromer.
The Best Acoustics in Unexpected Locations
The four unique concert venue locations are simply stunning against Andermatt's charming village setting and the acoustics are stellar. In the Chedi Andermatt Hotel, elegance and comfort meet to create a relaxing European-Asian aura, while the Crystal Hall Sasso San Gottardo offers a "concert in the mountains" as it is located in the caves of the mile-long fortress "Sasso da Pigna" where 18 million old mountain crystals await.
Exuding charm and sacred reverie, the Parish church St. Peter and Paul is one of the most significant prayer houses in Uri with pristine acoustics and baroque architecture. The Multi-purpose hall Andermatt seats 700 people and is found in the impressive military area, providing the acoustics of a phenomenal classic concert.
Exceptional Events Within a Week
From personal encounters including lectures and panel discussions on the world of Mozart, to cocktails after concerts and gala dinners with artists, the Andermatt Swiss Alps Classics brings you the insider's access to the very best of music and natural scenery. Visually exhilarating, relaxing, educational and sophisticated, this festival combines the grace of art with that of nature to inspire the masses.
Tickets to each event are available, which include various Daily Packages featuring access to personally meeting the artist, public talks, lectures, concerts, and/or museum tours with VIP cocktails.
Recommended Posts
21 Oct 2019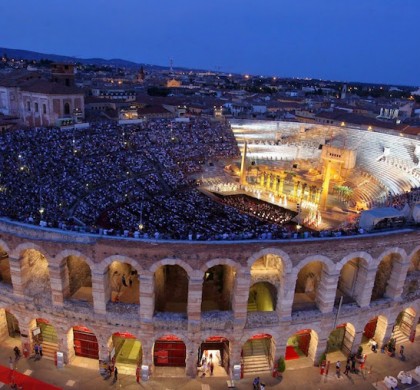 13 Jun 2018