---
Classical World / Music Destinations
Search for the soundtrack of the Italian summer and you will surely find opera. Italy – the land of history, culture and music – witnessed the magnitude of opera take flight more than four centuries ago, significantly influencing the music world with its renowned bel canto along the way. Journey through the stunning landscape and architecture of Italy this summer to experience the legendary works of Italian composers.
Grand Opera in The Eternal City
In 18th century Rome, the relationship between the Catholic Church as ruler of the city and opera as an expressive genre was at times quite complex. The tension even led the Vatican to forbid opera performances in Rome during the first decades of the century. Today, the Italian capital embraces opera, where, during the summer, many historical locations such as palaces and churches organize classical and opera concerts.
The Caracalla Opera Festival kicks off the summer season of the Teatro dell'Opera di Roma in the former baths of emperor Caracalla. The exciting festival program features a fantastic ballet evening with RobertoBolle, Nabucco, Puccini's Tosca, Ludovico Einaudi and more.
[rev_slider caracalla]
Venice and the Liberation of Opera
Opera launched in an important new direction when it reached the republic of Venice . It was here that the first public opera house, the Teatro di San Cassiano, opened in 1637. The success of the Teatro moved opera away from aristocratic patronage and into the commercial world.
The theater unfortunately no longer exists, but Venice is teeming with astounding music. While in the Floating City, see the Musica a Palazzo at Palazzo Barbarigo-Minotto facing the Grand Canal and follow the performers through the palace rooms as the opera unfolds. Venice offers more than just beautiful music through the generations of composers, artists, and architects who have contributed to the unique atmosphere of its stunning performance venues.
[rev_slider Opera_Venice]
The Romance of Opera in Tuscany
Boasting impressive towers, gentle hills, cypress trees, and olive groves, Tuscany has been home to the romance of travelers for generations. Here is where one of the region's beloved sons became the ultimate master of Romantic Italian opera – otherwise known as Giacomo Puccini.
In Florence, Tuscany's capital, there is music to be found across all sorts of historic churches and theaters. In San Gimignano, the entire historic center is a UNESCO World Heritage Site, and if you are in the region, be sure to take advantage of San Gimignano Musica. The concert series includes performances of opera arias and duets, featuring a number of Puccini's most famous creations.
[rev_slider Tuscany]
Another nearby UNESCO World Heritage Site can be found in Siena, the little-sister of Florence. The clear lines and fine acoustics at the Church of Santo Stefano alla Lizza offer an excellent atmosphere to end a day of sightseeing with a beautiful concert of opera arias and duets.
Recommended Posts
21 Oct 2019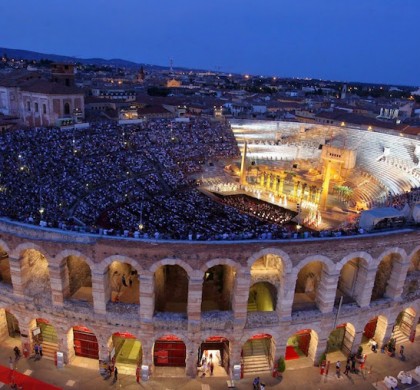 13 Jun 2018