---
Classical Venues / Music Destinations
Chopin´s music would be the best soundtrack for your visit to the Polish capital as he is righteously the most renowned Varsovian, who grew up and matured in this city — as a man and as a composer.
Chopin Route
For twenty years Warsaw had been a home for Fryderyk Chopin – a rather short but eventful period of his life. His everyday routine was mainly circling around the neighbourhoods of Krakowskie Przedmieście and Miodowa, which since the 19th century have been the hotbed of Warsaw cultural life and entertainment. Perambulations past the key venues of Chopin´s biography will not be exhausting since most of them are scattered around the vicinity of the Old Town. Here one can encounter the places where Chopin used to live (Czapski Palace, Saxon Garden), to study (Kazimierz Palace) and play concerts (Visitationist Church, Holy Trinity Church, Presidential Palace). Besides, for those who want to take a short rest and indulge in classical music, there are 15 Chopin Benches located near the places known for having left a trace in the composer's biography. Each has a button allowing everyone to enjoy bits of his famous works.
A visit to the Fryderyk Chopin Museum is definitely an indispensable part of the musical pilgrimage to Warsaw as it houses the largest collection of composer´s paraphernalia. However, this place is much more than a mere exhibition space for antiques – it is, in fact, deemed to be the most hi-tech museum in Europe. Numerous audio and visual installations, video games and customised museum routes (depending on what the visitor wants to see) make it a truly extraordinary experience. Another must-see for every visitor is the Chopin Statue in Łazienki Park. It depicts the composer sitting under the willow with her branches ready to shroud the composer´s figure. With Chopin engrossed in inspiration, his hands about to flutter above the invisible piano and his coat touched by a gust of wind – this monument, surrounded by rose bushes, is the best visual representation of Chopin´s romantic and moving musical lines. Łazienki Park itself is an enchanting spot that accommodates several stunning palaces and invites one to stroll around.
Concert at Chopin Point
When the sun starts to go down the skyline, and people set off to inhabit numerous spots for music, eats and other festivities in Warsaw, nothing can be better than finding some pleasure in listening to Chopin´s works in an intimate ambience. A visit to Chopin Point, where one can experience the magic of his oeuvre and enjoy traditional Polish drinks, would be a perfect round-up for a day of classical music impressions in Warsaw. Chopin Point is a special venue, located on the Chopin Route in Warsaw, where young Fryderyk Chopin took early steps in his career as an artist at the age of 13. Enjoy a wonderful concert evening dedicated to Frédéric Chopin in a special setting, where young, up-and-coming Polish pianists play some of his greatest masterpieces.
Recommended Posts
21 Oct 2019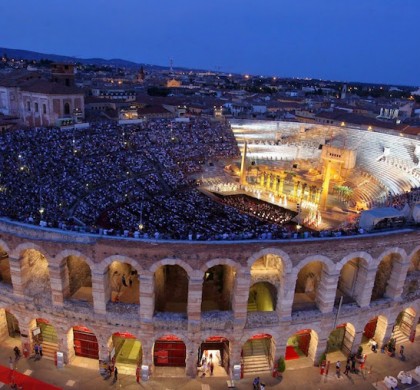 13 Jun 2018