---
Classical Venues / Music Destinations
Arias and elephants, grand scale, grand opera – everything about the Arena di Verona speaks of spectacle and exuberant excess. Since it's construction in 30 AD, the Arena has exerted a magnetic pull over audiences from near and far, whether as the site of renowned Roman games and chariot races, or, in the modern era, as a place of pilgrimage for opera lovers from around the world, for whom a visit to Verona is an essential experience.
The Arena's operatic history reaches back to the 1850s, but the Summer Festival we know today has its roots in the early 20th century, when the tenor Giovanni Zenatello and the impresario Ottone Rovato staged a massive "Aida" to celebrate in 1913 the centenary of the birth of Giuseppe Verdi. A phenomenon, interrupted only by two World Wars, was born: an annual event presenting four to six large-scale, usually Italian, operas over three months. The Arena can accommodate up to 15,000 audience members at each performance, seated either in comfortable chairs in the middle of the Arena, or on the myriad ranks of stone seats that surround the basin. (Cushions are advised!) Despite the large capacity, opera tickets for the Arena di Verona are in hot demand, and early booking is recommended to be certain of the work and date you prefer. As dusk falls on the warm Italian summer evening, the Arena lights up with many thousands of candles, handed to attendees upon entrance. The romance of Verona is by no means confined to Juliet's balcony!
Blessed with extraordinary acoustics, the Arena has hosted most of the greatest names in Italian opera, reaching its zenith in the 1950s and 60s, when Maria Callas, Giuseppe di Stefano, Tito Gobbi, and Renata Tebaldi performed under the batons of legendary conductors such as Tullio Serafin, in productions by directors including Franco Zeffirelli. Verdi's operas, and to a lesser extent, those of Giacomo Puccini, are inextricably linked with the Arena, and "Aida" is perhaps the apotheosis of the Verona experience – a cornucopia of vast set pieces, evoking the splendour of Imperial Egypt in a way that is, quite simply, impossible to replicate in even the largest traditional opera house. Tickets for this once-in-a-lifetime experience can be hard to come by. See this year's Arena di Verona Festival listing on Classictic for an overview of productions and performances, in your own language, with seating options clearly explained.
One word of warning, however… your first Arena di Verona ticket may be habit-forming! It's by no means unusual to find your seatmate is a repeat visitor, on an annual pilgrimage, perhaps introducing a friend, partner, child, or grandchild to the manifold joys of opera at its unabashed extrovert extreme!
Recommended Posts
21 Oct 2019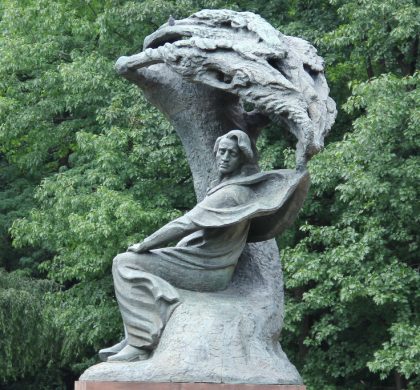 17 Apr 2018