---
Music Destinations
For travelers in Europe during the holiday season, a visit to a traditional Christmas market is going to be a must for your travel itinerary. Not only do German cities offer up oft-idyllic celebration settings, but each market brings its own special take on the beloved tradition. With that in mind, don't let the variety overwhelm you. We invite you to explore a few favorites across five cities.
Christmas Markets in Munich
Munich Christkindlmarkt – the "Original"
You could call the Christkindlmarkt the "Original" Munich Christmas market. Dating back to the 14th century, it's the oldest in the city, featuring traditional arts, crafts, festive live Bavarian music groups and choirs, and a 100-foot Christmas tree adorned in 2500 glittering candles. For all things manger, be sure to visit the Manger Market (Kripperlmarkt), where you'll find everything you need to complete your own nativity scene. Don't miss the "Krampus Run", a 500-year old Alpine tradition in which participants dress up in archaic costumes depicting St. Nicholas' more sinister companion and take a wild run through the market.
Christmas Village at Residenz (Das Weihnachtsdorf)
This quaint little farming village has been built just for Christmastime, complete with a small chapel, a life-size nativity scene, and a fairytale forest just for kids, A wide assortment of tasty treats await your enjoyment like sausages, fruitcake, and Glühwein. To enhance your holiday mood, consider a Christmas concert in Munich at the Residenz while you're here.
Christmas Markets in Berlin
Charlottenburg Palace Market
Set against the Baroque splendor of Charlottenburg Palace Market, the festive market atmosphere includes wooden huts and market stalls featuring delectable treats like hot chestnuts, crepes and Hungarian Langos. Visit the Winterwald in front of the palace orangery, complete with carousel and other rides, or drop by the Märchenzelt (fairy tale tent) for arts and crafts for kids. In addition to an elaborate light installation, the palace itself will be illuminated. Combine your Schloss Charlottenburg visit with special tours and events at the palace and gardens for a truly magical experience.
WeihnachtsZauber at the Gendarmenmarkt
Attracting 60,000 local and international visitors every year, the WeihnachtsZauber is one of the most popular of Berlin's Christmas markets. Laid out on the doorstep of the Konzerthaus and framed on either side by the Französischer Dom and the Deutscher Dom, this glittering tent-city of more than 1,000 strings of light is not only picture perfect, but offers up a bounty of unique handicrafts. And when it comes to holiday treats, resist the urge to fill up on all the yummy samples—the evening is still young, and eclectic music and theater venues like the Pierre Boulez Saal or Komische Oper, as well as restaurants and shops await you along Berlin's prominent Unter den Linden.
Kaiser Wilhelm Memorial Church
The Memorial Church Market features over 100 booths brimming with everything you need to get ready for the Christmas season, from handmade crafts and decorations to winter clothing, toys and stocking stuffers. Sample culinary offerings including Thuringian bratwurst, sweet waffles, candied fruits and nuts, Glühwein, and homemade eggnog. Afterwards indulge in an opera performance at the Deutsche Oper, just a short U-Bahn trip away, or take a stroll along nearby Kurfürstendamm for more serious shopping.
Christmas Markets in Potsdam
Blauer Lichterglanz (blue blaze of light) Potsdam City Christmas Market
At this Christmas market in Potsdam's city center, visitors will delight in arts, crafts, and Brandenburg's culinary offerings, as well as an open air ice skating rink. Bring your kids to the Märchenbühne for fairy tales and interactive games. Round things out with a stroll through picturesque downtown Potsdam with its cafés, restaurants, boutiques, galleries, and perhaps a Christmas concert at the Nicholaikirche.
Christmas Markets in Dresden
Streizelmarkt
Founded in 1434, this Dresden Christmas market is one of the oldest in Germany and the place to come for Saxon delicacies like the famous Dresdener Stollen, a fruitcake from which this market gets its name. Located only a few minutes from the sumptuous Zwinger Palace or the Semperoper, prominent features of this market include a marvelous 14-meter Christmas pyramid, a fairytale castle which is also an Advent calendar, and an impressive 20-meter Christmas tree at the market center. While you're perusing the wooden ornaments, Christmas candle pyramids, and nutcrackers in the market stalls, be sure to also look up, because the roofs of the stalls are specially decorated with themes of Christmas and Dresden history.
Christmas Markets in Leipzig
Leipzig Christmas Market
Framed by the charming architecture of the historical city center in front of the Leipzig Opera and the Gewandhaus, it's easy to see why this Christmas market, which dates back to the 15th century, is considered one of Germany's most beautiful. The Leipzig Christmas Market features over 250 stalls boasting a "legendary" culinary and cultural offering, while kids will find plenty of activity among locales such as the elves' workshop, fairy-tale forest, model train exhibition, and a number of colorful rides.
Recommended Posts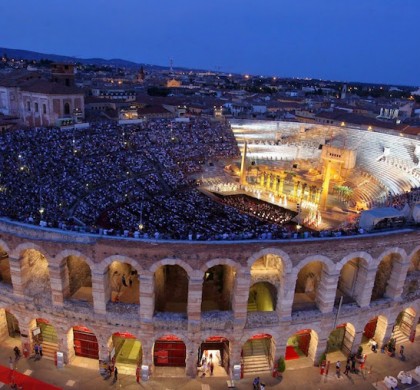 13 Jun 2018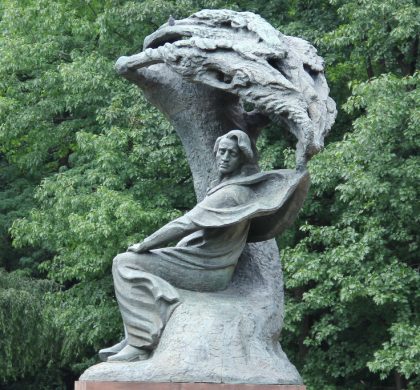 17 Apr 2018